With the continuous increase of demands on a high speed storage solution that can take the place of the slow mechanical hard drive, enthusiasts find their way to the best solid state drives (SSD) to resolve their problem. It's not sufficient for them to possess just any SSD, but their selection only goes for the fastest high-end ones. When we say "enthusiast" we mean those who deal with heavy resource-demanding applications such as video editing software and high graphic video games or they work often with multitasking operations. A cutting-edge SSD is what can satisfy their need.
Anyone who remains undecided should know that there's never been a better time to make the transition to SSD storage. Tumbling NAND Flash memory prices have made high-end drives cheaper than ever before, and right now, there are dozens of ultra-fast solutions on the market that we'd quite happily recommend.
As the landscape of SSD drives continues to evolve, it becomes more difficult for consumers to discern the good drives from the not so good and which ones offer a good value. To make it tougher, many manufacturers have several different lines of drives that offer various levels of performance. For this reason we have written this article wherein the top-rated and most recommended SSDs are gathered based on the IT professionals' verdicts, and is updated for [June 2014] to make it easy for you to find the most recent and best suited SSD for your needs. The items and their respective prices are updated regularly every month.
This article will help you save plenty of time and efforts reading the reviews and benchmarks on each solid-state drive and what you find here is the top-rated and most awarded SSDs by IT professionals, coming with some basic information you need to acquire in order to make the right decision of purchase.
If you are not a professional computer user and do not need all the complicated features of premium SSDs, I strongly advise you to either go for a
mainstream SSD
or a
speedy hard disk drive
.
So here we go with our list for the month of [June 2014]
Note: The products prices are as of 15-June-2014 at 12:44 GMT -
** The Best Performance SSDs **
The drives selected for this section are meant for computer enthusiasts who seek the utmost level of performance and speed an SSD can provide. These drives are based on MLC NAND which gives them huge endurance capability that makes them a perfect solution for serious gaming experience and extreme workstation jobs.
Samsung SSD 850 Pro
View More Details
There are plenty of reasons to be excited about the Samsung SSD 850 Pro. It's the first SSD on the market that uses the innovative 3D vertical NAND (V-NAND) flash memory for top performance and ultra-high endurance. It also comes with a rarely seen 10-year warranty and, among other features, has a RAPID mode that further boosts its performance.
Basic Features
➨
Features sequential read and write performance up to 550 megabytes per second (MB/s) and 470MB/s respectively, and random read and write input/output operations-per-second (IOPS) up to 100,000 and 90,000 each.
➨
Class-leading performance — enables you to boot up your computer in as little as 15 seconds
➨
Energy efficient – Features Device Sleep mode for Ultranotebooks and improves battery life by up to 45 minutes vs. standard hard drives
➨
Worry-free data security with AES 256-bit encryption, Microsoft Bitlocker and TCG / Opal 2.0 support
➨
100-percent genuine Samsung components from the #1 memory manufacturer in the world
➨
5th-generation 3-Core Samsung MEX Controller ensures sustained performance under the most punishing conditions
➨
Enhanced endurance and reliability – Backed by an industry-leading 10-year limited warranty and 150TBW rating
➨
Perfect for hardcore gamers, mobile users or content creators (like professional animators, video editors, photographers and game developers) who crave the ultimate in performance and productivity
➨
10-Year Limited Warranty
Awards & Testimonials
---
☛

Anandtech
(July 01, 2014):
Samsung does not cease to amaze me with their SSDs as the 850 Pro just kills it in every aspect. The performance is there. The endurance is the best of the class. Heck, even Samsung's feature and software suites beat the competition by a mile. To be honest, there is not a single thing missing in the 850 Pro because regardless of the angle you look at the drive from, it it will still top the charts.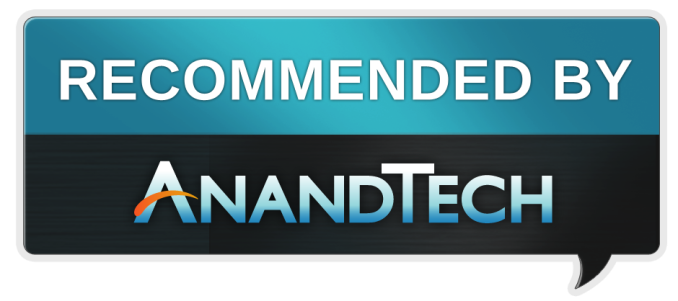 If you are looking for a SATA 6Gbps drive and want the absolute best, the 850 Pro is your pick. It is without a doubt the best drive in the market as long as you are able to justify the price premium over other options.
☛

Tom's Hardware
(June 30, 2014):
I can say that Samsung turns the dial as high as it'll go for SATA 6Gb/s. There's not much room left to innovate until we start seeing versions of the 850 designed for alternative interfaces.
☛

StorageReview
(June 30, 2014):
The Samsung SSD 850 PRO gives enthusiasts about everything they could want in a single SATA SSD. Like drives before it, Samsung has infused the SSD 850 PRO with new technology to make it a class leader in terms of performance, endurance and warranty.
---
SanDisk Extreme Pro
View More Details
The SanDisk Extreme Pro SSD is designed to give power gamers, developers, and media professionals pro-level performance in the most demanding situations. Innovative nCache Pro Technology delivers sustainable performance with super-fast read and write speeds as well as long drive life. The SanDisk Extreme Pro SSD is the ideal choice for demanding professionals and enthusiasts who need ultra-fast results and effective multitasking for resource-intensive games and applications.
Note that this was the best SSD in the market once it was released until the advent of Samsung SSD 850 Pro almost a month later. That's why you see some SSD experts picked this drive as the best, then afterwards picked Samsung 850 Pro, such as AnandTech.
Basic Features
➨
Innovative SanDisk nCachePro technology delivers sustainable high performance 24 x 7 x 365
➨
Sequential Read Up To 550 MB/s; Write Up To 520 MB/s
➨
Up to 33% longer laptop life
➨
TRIM support and Background Garbage Collection constantly free up unallocated blocks that once held data to lower latency and boost performance
➨
SanDisk SSD Dashboard includes S.M.A.R.T. support to monitor the health of your SSD in real time to prevent data loss
➨
10-Year Limited Warranty
Awards & Testimonials
---
☛

Anandtech
(June 16, 2014):
The Extreme Pro is without a doubt the fastest SATA 6Gbps SSD in the market. As Anand said in the Extreme II review, SanDisk has picked an excellent balance of IO consistency and peak performance, resulting in high performance regardless of the workload.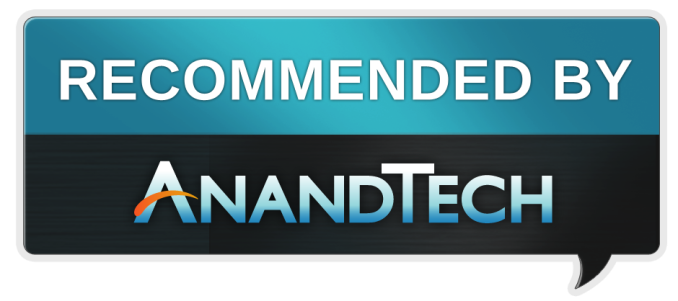 SanDisk is turning out to be a very dangerous player in the client SSD space. With nearly perfect vertical integration model (they just lack client controller silicon and DRAM), SanDisk has the ability to put against Samsung and Intel who have traditionally held the performance crown. Before the Extreme II, SanDisk was fairly unnoticeable in the retail SSD market, but the Extreme II acted as a warning of SanDisk's skill and know how, and the Extreme Pro just further reinforces that. If SanDisk can keep their pace going with PCIe SSDs, others will have hard time keeping up with them.
☛

Storage Review
(JUNE 25TH, 2014):
The SanDisk Extreme PRO family of SSDs delivers consistent best-in-class real-world performance with the ability to easily handle virtually any resource-intensive application paired with an aggressive price point and industry leading warranty.
☛

The SSD Review
(June 16, 2014):
With enterprise performance, great components and a 10 year warranty, SanDisk has created the SSD to beat in todays flash product market, The SanDisk Extreme Pro SSD has withstood some of the toughest we have thrown at any SSD to date, and come out the victor!
---
Corsair Neutron GTX SSD
View More Details
[
Released in
August 2012
]: Neutron Series GTX is Corsair's flagship line of SSDs, designed for high-end desktop and notebook PCs. Powered by an advanced Link_A_Media (LAMD) SATA 3 SSD controller, the GTX excels at both random read/write speeds and sequential write speeds, and provides amazing responsiveness for all types of data-intensive work.
Basic Features
Up to 555MB/s Sequential Read
Up to 511MB/s Sequential Write
Toggle NAND for up to 92K IOPS random write speed
High-performance LAMD SSD controller
Native TRIM support (O/S support required)
Impressive read and write speed with compressed and uncompressed data.
Warranty: 5-Year Limited
Awards & Testimonials
---
Anandtech (August 20, 2012):
Overall I have to say I'm fairly impressed with Corsair's Neutron GTX, at least from a performance standpoint. The LM87800 controller proved to be very potent in my testing, ending up near or at the very top of most of our benchmarks. Even though we're still ultimately bound by the limits of 6Gbps SATA, the Neutron GTX manages to pull ahead of the competition in a few areas.
Legit Reviews (November 05, 2012):
Pairing the Link_A_Media Devices LM87800 controller with Toshiba toggle NAND has proven to be a formidable combination that puts the Corsair's flagship Neutron GTX SSD on the very short list of drives we'd want in our system.
Storage Review (August 20, 2012):
If you want a consumer grade drive that can deliver under heavy load and write tasking, then the Neutron GTX is the best we've seen.
Special Notes
This drive is a better solution for desktop computers than laptops:
Due to the fact that Corsair Neutron GTX consumes more power than average SSDs, it is a more recommended drive for desktops than notebooks working on battery power.
---
Intel SSD 520 (Cherryville)
View More Details
[
Released in
February 2012
]: Intel® Solid-State Drives (Intel® SSDs) continue to evolve with the Intel SSD 500 Family. Available in a wide range of capacities, the Intel® SolidState Drive 520 Series offers built-in data protection features and delivers exceptional performance over hard drives.
Basic Features
SATA 6Gb/s (Compatible with SATA 3Gb/s)
Sequential Reads Up To 550MB/s
Sequential Writes Up To 520MB/s
Random 4 KB Writes Up To 80,000 IOPS
Form Factor: 2.5 inch.
Warranty: 5-Year Limited

Awards & Testimonials

---

Anandtech (February 06, 2012):

If you want the absolute fastest SSD on the market today, the Intel SSD 520 is the only drive to get.

Storage Review (February 06, 2012):

The 520 brings industry-leading SSD performance to the table, paired with the support, reliability and compatbility buyers long for. Even with a price premium at launch, the 520 is an easy to recommend SSD and sets the bar for what other SSDs should aspire to be.

Tweak Town (February 14, 2012):

The Intel 520 Series is the fastest we've tested to date.

Special Notes

Intel Fixed The Previous Issues With SF-2281 In This SSD Series :

[Quoted from TweakTown.com]: In the past Intel has received an egg on their face and needed to quickly make corrections to problems missed during testing. Only time will tell if Intel missed an issue with the new SandForce controlled drive. One thing we do know is if Intel has an issue the problem will be addressed quickly. We say this based on Intel's track record of dealing with issues related to their products. The big SF-2281 issue that was widely reported took several months for SandForce to address and even users who didn't experience the problem were worried that it may affect their drives. Those issues were eventually corrected, but the several month wait was stressful for everyone. By the time a fix was released several consumer had already swore off SandForce products completely, those users can now take a serious look at the 520 Series knowing that Intel is involved and brings with them the resources needed to keep this sort of thing from happening again.
---
Say Thank You To The Author By Sharing His Article
Disclaimer
Products prices and availability are accurate as of the date/time indicated and are subject to change. Any price and availability information displayed on amazon.com as applicable at the time of purchase will apply to the purchase of this product.